Get Covered from Early Stages
Provide Financial Support from Stage 1 Critical Illness
With 30% acceleration payout for early-stage diagnosis on the covered Critical Illness, this will help to offset any medical or living expenses when you are recovering and safeguard your family from unexpected financial loss.
Coverage continues after Early Stage payout!
Free Medical Teleconsultation
Get Medical Advice Right at Your Home
Bringing clinics to you without stepping out of your house. Get access to medical consultation with a doctor just through an app – it's easy and convenient. Get onto our Prestige Program and enjoy the perks.
Immediate Coverage
No Medical Examination Required
Just take 5 minutes to answer 5 Health Declaration Questions to get yourself covered. No hassle of medical examination required and you can get coverage immediately.
Learn more about the coverage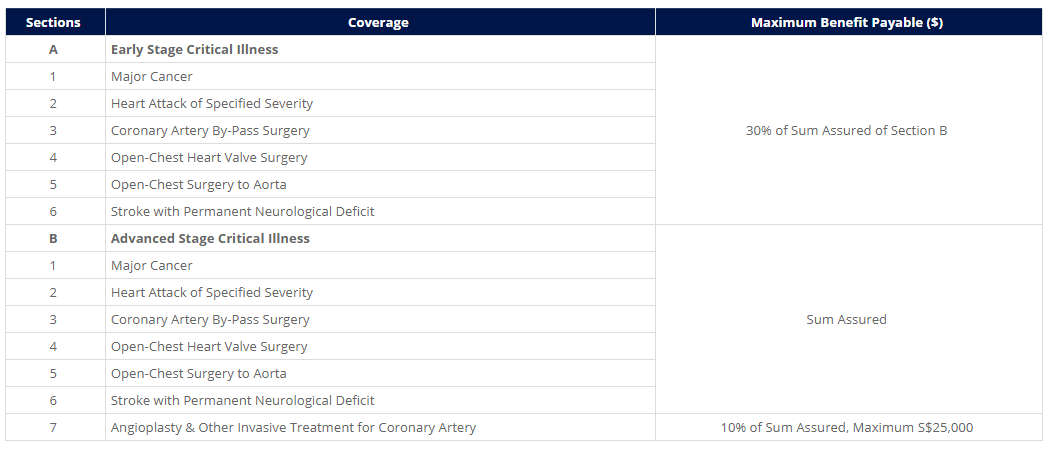 Disclaimers
Early Protect360 is underwritten by HL Assurance Pte. Ltd. ("HL Assurance") and distributed by HL Bank Singapore ("HL Bank"). It is not an obligation of, deposit in or guaranteed by HL Bank. This is not a contract of insurance. Full details of the terms, conditions and exclusions of the insurance are provided in the policy wordings and will be sent to you upon acceptance of your application by HL Assurance.
This policy is protected under the Policy Owners' Protection Scheme which is administered by the Singapore Deposit Insurance Corporation ("SDIC"). Coverage for your policy is automatic and no further action is required from you. For more information on the types of benefits that are covered under the scheme as well as the limits of coverage, where applicable, please contact HL Assurance or visit the General Insurance Association or SDIC websites.
Disclaimer

Requirements
You must be between the age of 18 to 65 years old.
You must be a Singapore Citizen, Singapore Permanent resident or a foreigner holding a valid pass issued by Singapore government and is residing in Singapore.
Contact Us or Visit Our Branch at 7 Wallich Street, #B1-25 and B1-26 Guoco Tower, Singapore 078884